CW Farm Restoration
Week ending July 9, 2011 - The Restoring Continues...
We rebuilt the floor in the attached kitchen area, rebuilt the supports and joists, and rebuilt a solid sub-floor. We began, replacing and repairing (and straightening) walls and panels, installing insullation. We also removed the sheetrock to reveal a wood paneled main room that we should be able to restore.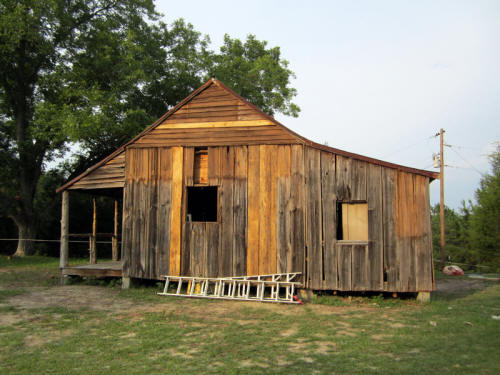 July 9, 2011 - West Side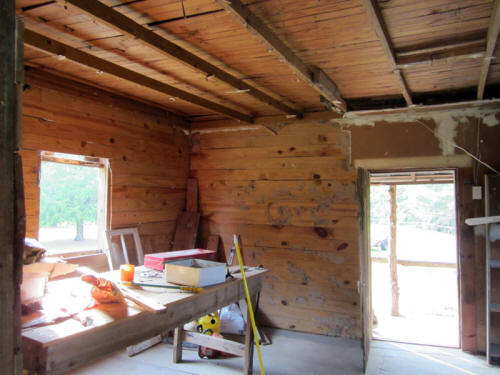 July 9, 2011 - Paneling discovered in the main room!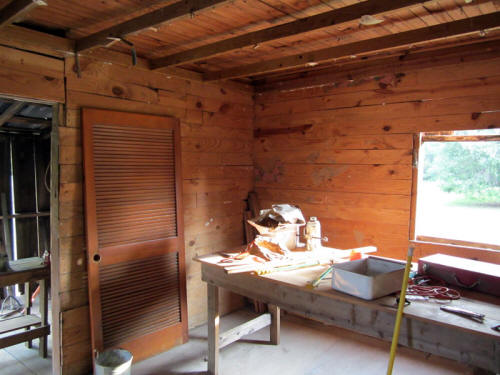 July 9, 2011 - West Side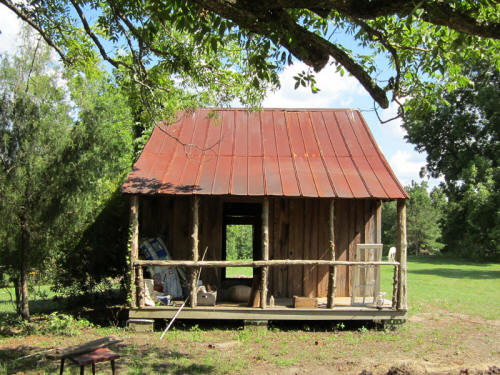 June 24, 2011 - Wow!
Back | Next
Back to CW Farm Page | Restoration Index
~
Cox Family Heritage Farm, Inc.
Smuteye, Alabama

You are visiting www.smuteye.com/plantation
Contact us at cox@smuteye.com