Big House Compound: Commissary and Hygiene Center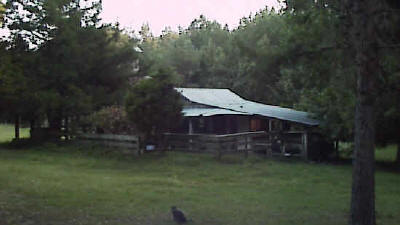 North Side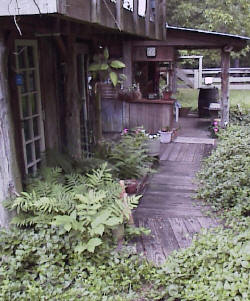 Walkways
The Commissary is an 8' x 12' wooden building and an additional 8' x 10' enclosed area surrounded by a wide covered porch (started in 1989).
It houses a deep freezer, cabinets for canned goods and other storage, a cedar closet and laundry facilities including a clothes washer and dryer, additional closets and a sitting porch.
The structure also includes a half bath with hot and cold running water and drainage plumbed into the septic system.
North View
Spa Deck, Shower, Changing Areas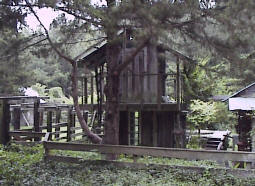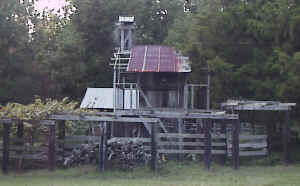 East View
Grape Arbors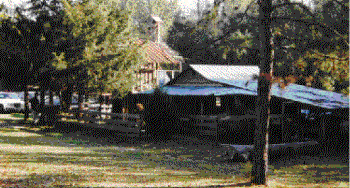 Commissary (food storage, garage, half bath and laundry)
with Hygiene Center tower (spa, shower building and sauna) behind.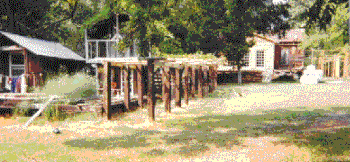 Scuppernong Arbor with Hygiene Center, Spa, Commissary
and Main House in background (looking north).
The Story behind the Restoration
~
Cox Family Heritage Farm, Inc.
Smuteye, Alabama

You are visiting www.smuteye.com/plantation
Contact us at cox@smuteye.com